Instructor Profiles
Gary Woods, Ph.D.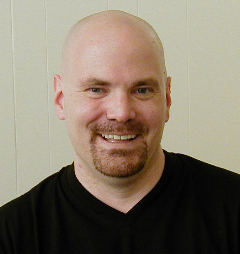 Gary Woods has been involved in the semiconductor and optics fields for 18 years. He graduated from Rice University in 1988 with a B.S.E.E. and B.A. (physics). After graduating from Rice University, he spent two summers at Texas Instruments developing advanced electron-beam voltage-probing instruments. He then attended Stanford University and obtained his Ph.D. in Applied Physics in 1997. His Ph.D. research centered on mid-IR nonlinear optical interactions in semiconductor quantum wells. From 1996-1998 he worked on quantum-well and nonlinear-optical physics as a postdoctoral researcher in the ECE department at the University of California, Santa Barbara. He joined Intel Corp. in 1998, where he worked on development of high-bandwidth optical probing techniques, including the Laser Voltage Probe, Time-Resolved Emission, and Dynamic Laser Stimulation. From 2000-2002 he was the CTO of a venture-funded startup company, which he co-founded, manufacturing fiber-optical equipment. From 2003-2006 he was a Senior Scientist at Credence Systems Corp.'s Diagnostics and Characterization group. His contributions included developing advanced measurement techniques using time-resolved emission and developing new laser-based probing technologies. He also provided applications support for several Credence customers' debug efforts. He is now with Sooner Silicon Consulting Services. He holds 8 U.S. patents and has authored or co-authored more than 30 peer-reviewed publications, including more than 20 publications in the field of optical probing of silicon circuits.
Michael Bruce, Ph.D.
Dr. Michael Bruce received a BS and PhD in Physics from the University of Texas at Austin. After a post-doc at Indiana University, he joined Advanced MicroDevices, Inc. in 1995. He now has over 15 years experience in failure analysis and design debug of microprocessors. He helped pioneer the backside failure analysis field with development of optical techniques like RIL/SDL and single-element Time Resolved Emission. Mike holds 74 patents and has published numerous papers related to failure analysis and design debug, including a best paper and outstanding paper at ISTFA for RIL and SDL, respectively. He has chaired and given many tutorials at IRPS, ISTFA, and IPFA, as well given many lectures at Universities and technical seminars. Mike currently works as an independent consultant helping customers understand and implement new FA technologies.