Instructor Profile
Steve Groothuis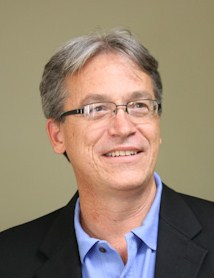 Steve Groothuis received a Bachelor's in Physics (1983) from Michigan State University and Masters in Physics (1991) from the University of Texas. He began performing semiconductor package development, design, testing, and simulation in the Central Packaging Group, Texas Instruments in Dallas in 1983 as a Group Member of the Technical Staff. Prior to leaving TI, he managed the engineering staff in TI's Advanced Semiconductor Packaging Lab. In 1997, he was a Multiphysics Industry Specialist for ANSYS, Inc., defining Computer-Aided Engineering simulation software market plans, strategic accounts management, electronics packaging, MEMS device simulation initiatives, and product development for the electronics industry. From 2000-2008, he was with Micron Technology in positions from Senior Package Engineer in the Assembly and Packaging Department to Technology CAD and Analysis Manager in the Process RD Department at Micron Technology. His responsibilities included working with device and process simulations for new cell designs, supporting most aspects of semiconductor package simulations, and assessing new technology.
Currently, Mr. Groothuis is a Principal Consulting Engineer with SimuTech Group, Inc. He is actively involved in developing and winning new business opportunities for Finite Element Analysis (FEA) and Computational Fluid Dynamics (CFD) consulting projects. His efforts are focused on vertical markets such as Microelectronics, Semiconductor Packaging, Wafer Fabrication, NEMS/MEMS, Nanotechnology, Solar Energy, Wind Energy, and Consumer Electronics.
He has published over 30 papers at various conferences in semiconductor packaging, reliability, and numerical analysis. Mr. Groothuis is a Senior Member of the IEEE and has participated in ASME and JEDEC standards committees.