Instructor Profile
Leland "Chip" Spangler Ph.D.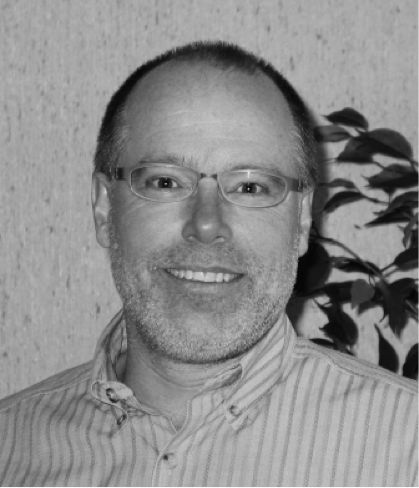 Dr. Spangler received his Ph.D. in Electrical Engineering from The University of Michigan in 1988 after receiving his BSE(82) and MSE(84) also from Michigan. He is currently CTO and Vice President of Development at Treehouse Design, Inc. where he is responsible for leveraging electronic technologies to provide unique product solutions to a wide variety of customers. Dr. Spangler maintains a business, Advanced Microsystems, LLC, that provides consulting services to military, aerospace and medical customers for microsystem design, advanced packages and assembly processes.
Prior to joining Treehouse Design, Chip was the President and CTO of Aspen Technologies. By focusing on creating unique and effective solutions for customers using advanced semiconductor assembly technologies, he created engineering and manufacturing organizations that provided package solutions to customers. Through this effort he was able to help the company quadruple in size in just 8 years. Some of the most successful programs that he was responsible for at Aspen include very high performance IC packages for Agilent, ultra-miniature hermetic packages for medical applications, microfluidic devices for DNA analysis, packages for harsh environments including underwater and down-hole applications, as well as a wide range of optical MEMS devices including the key MEMS component for the world's highest pixel count laser displays (>60 Meg pixels). Dr. Spangler and his partners sold Aspen Technologies in January of 2011.
Prior to working at Aspen Technologies, Chip was employed at Ford Microelectronics where he had responsibility for a wide range of microelectronic programs including analog ICs, pressure sensors, micro- machined fuel injectors, as well as airbag and chassis accelerometers. Many of these devices were qualified and manufactured in high volume. Dr. Spangler headed up the team that designed, engineered and qualified the world's first plastic packaged MEMS airbag accelerometer.
Dr. Spangler is the author of over 30 technical publications and 10 patents. He is currently an Associate Editor for the IEEE Journal of Microelectromechanical Systems (JMEMS). He serves on the International Steering Committee for the IEEE Transducers Conference, and is a member of the Board of Directors of the Transducers Research Foundation. He has served on Technical Program Committees for the MEMS Conferences, SPIE Meetings, as well as other conferences. He was the General Chair for the 2008 Hilton Head Solid State Sensors, Actuators and Microsystems Workshop, and he was the Technical Program Chair for the 2006 Hilton Head Meeting. More recently he was the Local Arrangements Chair for the 2009 Transducers Conference, which was held in Denver, Colorado.